POP PLEASURE AROUND THE CORNER
"Pop pleasure around the corner", uscito il 28 Agosto 2019, è il nostro nuovo progetto discografico. Questo disco è dedicato alla musica di autori che hanno fatto la storia del pop/rock, come Bowie, Beatles, Rolling Stones, Pink Floyd ed altri.
Gli arrangiamenti sono originali, con uno stile particolarmente identificabile ed una ricerca sonora di matrice elettronica contemporanea.
Sergio Bianchini_Vocals
Massimiliano Pinzauti_keyboards
Alessandro Antonini_double bass
Alessandro Benedetti_drums
guest: Gianluca Belpassi_guitar on Master Blaster, Us and them, Miss you, Heroes
---
MASTER BLASTER (Stevie Wonder)
WONDERWALL (Noel Gallagher)
PATIENCE (George Michael)
DON'T STAND SO CLOSE TO ME (Sting)
ELEANOR RIGBY (J. Lennon – P. McCartney)
TEARDROP (Massive Attack)
HEROES (David Bowie)
US AND THEM (R. Waters – R. Wright)
MANIAC (Michael Sembello)
MISS YOU (M. Jagger – K. Richards)
PATIENCE – REPRISE
Produced: Säm Evidence
Recorded and mixed: Gianluca Belpassi / Cave Studio
Mastered: Marco Prew e Pamela Del Sorbo / Studio Meda Sound
Concept & Graphic design: Alessandro Benedetti & Renzo Rossetti / Edro21
Photos: Lucrezia e Brando Bianchini
---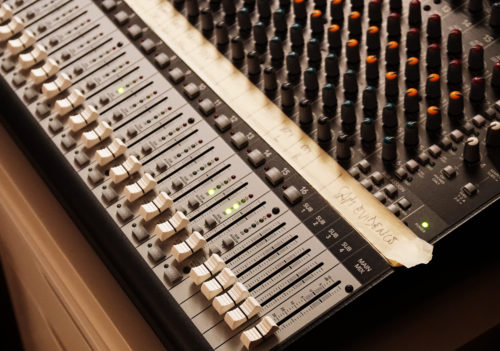 SÄM EVIDENCE IN STUDIO DI REGISTRAZIONE
Qualche scatto, presso il Cave Studio di Pescia, della prima session di registrazione del nuovo disco che uscirà entro Primavera 2019.
Sarà un lavoro tutto incentrato su brani rock e pop ri-arrangiati in chiave jazz, secondo uno stile più moderno ed elettrico, acido per certi aspetti che oramai ha preso una direzione molto decisa, degli artisti più importanti degli ultimi decenni: Beatles, Pink Floyd, Oasis, Massive Attack, Rolling Stones, David Bowie ed altri prendono nuova vita in questo contesto. Provare per credere.
---
In the Winelight
Sergio Bianchini – vocals
Massimiliano Pinzauti – piano
Antonio Torrini – double bass
Alessandro Benedetti – drums
arrangements and adaptations by M.Pinzauti, A.Torrini, A.Benedetti e S.Bianchini.
Ospiti:
Lucia Sargenti – (vocals)
Stefano Negri – (soprano and tenor sax)
Claudio Giovagnoli – (soprano and tenor sax)
Giovanni Pecchioli – (clarinet)
Filippo Lepri – (trumpet and flughorn)
Massimo Morrone – (guitars)
---
Note e bottiglie da gustare: la band Säm Evidence unisce le diverse passioni.
C'è un filo rosso che unisce Lou Reed a Tom Waits, Paolo Conte a Vinicio Capossela, Cole Porter a Kurt Elling. Rosso come un bicchiere di buon vino da bere ascoltando buon jazz. Perché In the Winelight non è solo un disco jazz. Sarebbe riduttivo definirlo così. È qualcosa di più: è un progetto interamente dedicato al mondo enoico. Sergio Bianchini, distributore di vini con la passione per il Jazz, veste i panni del crooner in questo primo lavoro discografico in studio de Sam Evidence.
Il Disco contiene i primi inediti della band: Stesso lato (anche in una inedita versione smooth) e I miss Your, brano originale di Antonio Torrini per il quale lo stesso cantante ha scritto un testo ad hoc per l'occasione.